Israel bans entry of medical equipment into besieged Gaza Strip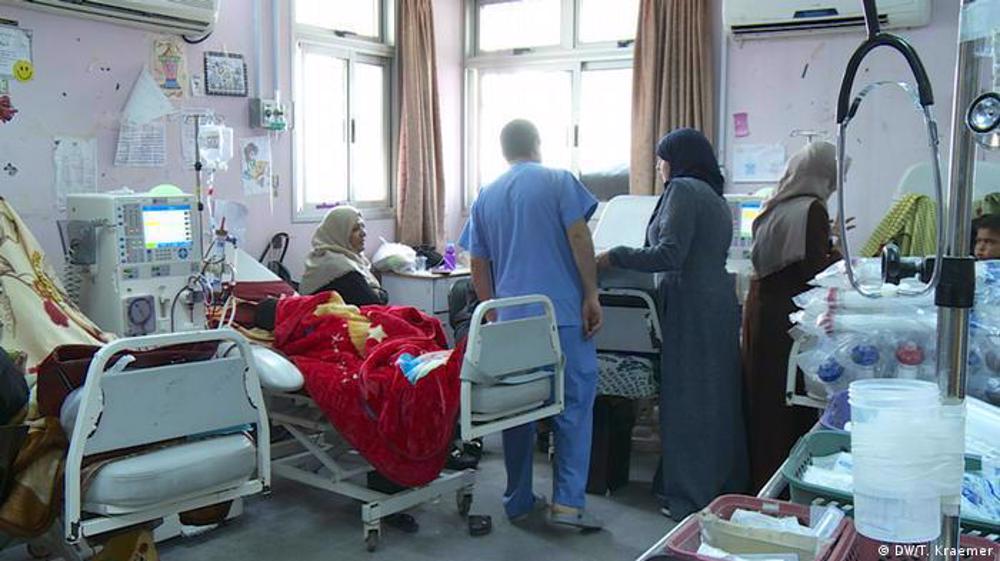 The Palestinian health ministry in the Gaza Strip said Israeli authorities continued to block the entry of medical equipment into the beleaguered coastal enclave, amid a rise in coronavirus cases.
Ibrahim Abbas, director of the ministry's medical imaging unit, made the remarks at a press conference on Sunday near the Israeli-controlled Erez crossing, stressing that "the Israeli occupation prevents Palestinians to access appropriate treatment inside and outside Gaza," the Information Center reported.
Abbas further noted that the Israeli authorities have prevented the entry of medicines as well as important diagnostic equipment and medical devices that most medical centers in Gaza urgently need.
The Palestinian official also pointed out that the Israeli authorities have banned the entry of eight x-ray equipment for more than a year.
Abbas said Israel's strict restrictions on the entry of medical equipment would undermine the Health Ministry's efforts to deny proper medical care to all patients.
He also called on international health and humanitarian organizations to pressure Tel Aviv to allow entry of diagnostic medical devices into the impoverished enclave, especially in light of the novel Omicron variant of the coronavirus.
The Gaza Strip, home to some two million people, has been under a blockade imposed by Israel since June 2007.
In recent years, the enclave has received the bare necessities through the Kerem Shalom passage as well as two others, including the Erez passage.
The Erez crossing, which is the only Israeli pedestrian crossing in the Gaza Strip, is located along the northern part of the coastal silver and is used for the delivery of humanitarian aid to the territory.
The Israeli regime has regularly closed the crossing, prohibiting the entry of humanitarian supplies and other goods into Gaza.
The other is the Rafah border crossing which is strictly controlled by Egypt.
Israel has also launched three major wars against Gaza since 2008. During the 2014 war against Gaza, Israeli forces attacked 17 hospitals and 56 health centers.
The Israeli regime's inhumane practices have led to a state of underdevelopment within Gaza's health system, making it extremely difficult for health workers to fight the coronavirus pandemic.
Experts warn that the health sector in Gaza could soon collapse unless serious steps are taken to remedy the situation.